Project REACH
REACH for Commercialization: A Workshop for Women Faculty and PostDocs in STEM
"REACH for Commercialization," held September 23-25, introduced women in STEM to the multiple pathways toward entrepreneurship. The workshop was aimed at extending the "REACH" of one's research beyond the lab, whether it is through patenting, licensing, corporate partnering or starting one's own business. The schedule of topics included:
-Visioning Your Impact
-Learning the Business Landscape
-Finding Funding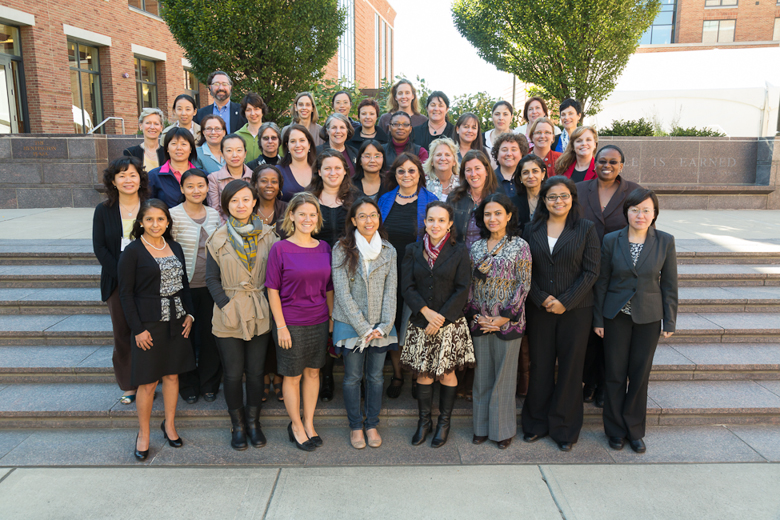 Click here to view more conference photos
Project Reach Workshop Series: Extend the Reach of your Research
A Special Workshop Series for Tenured Women at Ohio State. The potential of commercialization to provide impact.
Every faculty member wants her research to make a difference, yet most view the end product of their work as the refereed publication or conference presentation. This workshop series, cosponsored with the Office of Academic Affairs and the Office of Research, will introduce faculty to a different route to provide impact, by partnering with commercial entities. Workshop topics include "Visioning Social Impact," "OSU Tech Transfer Resources," "Skills for Collaboration," and "Building a Network for Impact."
For more information:
PDF   *For Internet explorer users
PDF   *For internet explorer users 
Supreme Court To Hear Case On Universities' Rights To Faculty Inventions.
The Chronicle of Higher Education (2/22, Blumenstyk) reported, "The US Supreme Court will hear oral arguments on Monday in a case that could give faculty members more rights to own inventions that arise from their work on federally financed research projects, potentially upending a practice that for 30 years has given universities ownership and the central role in commercializing billions of dollars worth of academic research." A large number of research universities and organizations "are urging the Supreme Court to side with Stanford University to overturn an appeals-court ruling and preserve universities' rights to own such inventions." They argue that "leaving the appellate court's ruling as is...would create uncertainty for the 'immensely successful' 30-year collaboration between the federal government, universities, and private industry that has transformed federally funded inventions 'into jobs and products that improve the lives of all Americans.'"
Article from BusinessWeek.com regarding representation of Women in business plan contests:
Business Plan Contests: Where are the Women?
 Another article in the Financial Times regarding transitioning from the role of scientist to entrepreneur:  PDF